DigTheView is one of the top Real Estate Teams in the South Bay of Southern California, consistently recognized by Keller Williams as Multi-Million Dollar Top Producers year after year. With its primary focus on the Rancho Palos Verdes and the San Pedro market, DigTheView continues to maintain a stellar reputation as skilled and knowledgeable Realtors within this hillside community. Whether its buying or selling, DigTheView always stays two steps ahead of the competition with its use of cutting-edge technology and continually updating our knowledge in this fluctuating real estate market. Our goal is simple: We listen to our clients needs and then work tirelessly to achieve those results. What is most important is that we provide our clients with comfort and ease during one of life's most important transactions. Each and every client is treated like their part of our family, creating a continuous bond that doesn't end when we hand you the keys to your new home or the check for the sale of your property. We look forward to working with you and getting you on the road to a new beginning.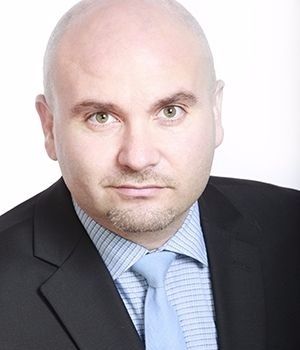 Year after year, Sam has been one of the most trusted agents in the Southern California real estate market. As the old saying goes, "The Proof is in the Pudding". The majority of Sam's business comes by way of referral, which is a clear reflection of his client's appreciation for his real estate helmsmanship. If you ask people today what their number one pet peeve is with their real estate agent, they'll often say it's the inability of reaching their agent for hours on end.

Sam prides himself on always providing a quick response for his clients, answering their concerns and putting their minds at ease. Another big mistake agents make is assuming their clients know everything about the real estate process. That misconception can often lead to a very frustrated client. Whether its a listing agreement, purchase agreement, inspection report, appraisals, disclosures etc., Sam walks his clients through and clarifies every step of the real estate transaction. Sam also brings to the table one of the most important assets a real estate agent can have: Expert negotiating skills. In this competitive real estate market, having a seasoned negotiator is absolutely essential in achieving the best deal possible.

The goal is to put your client into escrow and guide that client to a successful conclusion which often comes down to a few negotiated subtleties. If these are the qualities you seek when looking for a great real estate agent, then Sam Alkhazraji is just a phone call away.
Contact Information:
Phone: (424) 777-3653
Email: sam@digtheview.com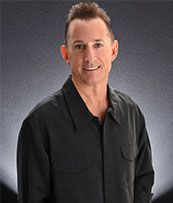 After graduating from UCLA, Dallas moved to the South Bay and has made it his home for the past 20 years. Initially, Dallas went into real estate as a way to help people that were facing the hardships of a foreclosure, ultimately becoming an expert short sale negotiator with a 100% success rate.

Dallas prides himself on the long-term relationships he's developed with his clients throughout his career. He has built a Real Estate practice dedicated to client goals, confidentiality, ethics and a thorough understanding of today's market. Over the years he has become an savvy negotiator, a trusted adviser and a skilled coordinator.

Dallas has extensive experience in the condo, co-op, loft, townhouse, single-family home, multi-unit buildings and new construction markets. He also assists clients who are moving out of the area by introducing them to top agents in other communities. If a seasoned and knowledgeable Realtor is what you seek, give Dallas Brock a call and put your mind at ease.

Contact Information:
Phone: (310) 528-1548
Email: dallas@digtheview.com